One place to view it all
The core of the new social metaverse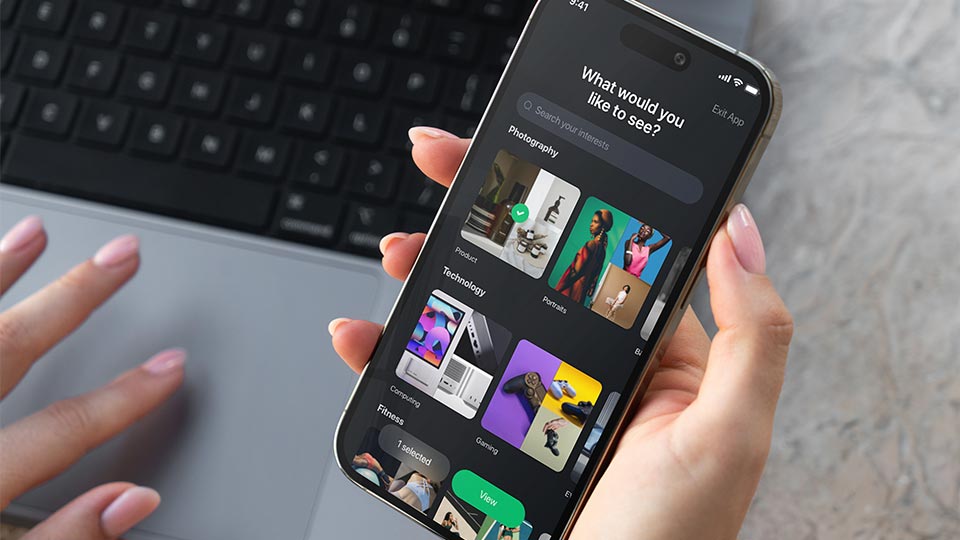 Select your areas of interest and view
content from 80+ platforms
Access what you want, with no limitations!
The new social metaverse enables you to minimise the time spent jumping in and out of different applications. Everything is easily accessible, whether it's news and articles, social network content, search engines or music providers – all in one place.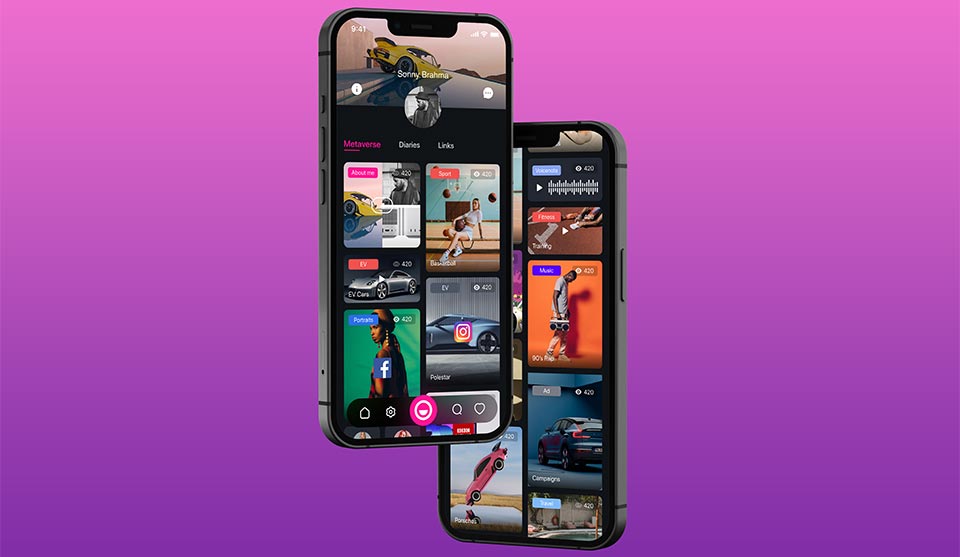 Metaverses and diaries
The social metaverse displays feeds from different content sources, such as social networks and news providers. Each feed is tagged, so when you click on a "Sports" tag, for example, only feeds about sports are displayed.
Clicking on a feed in the social metaverse opens the diary in which it belongs. It is called a diary because it automatically sections content each day, and the current day's content is displayed in the metaverse.
The social metaverse also highlights people who share the same interests as you, and when you click on them, their profile – with their metaverse of content – is displayed.
The social metaverse also connects to, or provides, free photos and videos that match your interests, and that can be used and displayed when creating content.
The future of protection
Today, online bullying and hat-trick comments are commonplace, and in many situations GDPR is violated.
We are in the process of using AI to develop a whole new set of guidelines, including for user and data protection.
Simply explained, the user sets a certain set of parameters that ensures that his/her profile and data can only be seen/viewed by those types of profiles that the user feels are safe.
For instance, obtaining a verified account in the new social metaverse requires the user to upload some form of personal ID, take a selfie that matches the photo on the ID, and provide a phone number – just like online banking.
As an example, the user can then set a criterion that only allows users with a verified account and who are over 18 years of age to view the user's profile.
In addition, a variety of parameters can be utilised to achieve the best protection.